Dr. Ranieri
Podiatrist in Woodbridge, VA
Lake Ridge Podiatry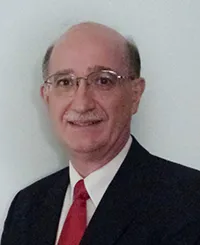 Dr. Ranieri was born in Tiffin, Ohio and has resided in Northern Virginia since 1989. He is licensed to practice in Virginia.
Dr. Ranieri received his Bachelor of Science Degree from the University of Toledo in Ohio in 1979. He received his D.P.M. (Doctor of Podiatric Medicine) from Ohio College of Podiatric Medicine in Cleveland, Ohio in 1983. He performed his Podiatric surgical residency at the University of Texas Health Science Center in San Antonio, Texas from 1983-1984.
In 1984, he completed the US Army Medical Services Corps Officer Basic Course at Fort Sam Houston, Texas. He was assigned to DeWitt Army Hospital, Fort Belvoir, Virginia as Chief of Podiatry Services for the hospital from 1984-1987. He served at the 121st Evacuation Hospital in Seoul, Korea from 1987-1988 as Chief of Podiatry Services for the entire U.S. military active duty and dependent poplulation in the Republic of Korea.
Upon completing active duty service in 1989, Dr. Ranieri resumed his former position with DeWitt Army Hospital at Fort Belvoir as Chief of Podiatry Service serving active, retired and dependent military personnel. In 1989, he added his private practice of Lake Ridge Podiatry in Woodbridge, VA.
Dr. Ranieri has hospital staff priviileges at Mount Vernon Hospital, Alexandria, VA; Sentara Northern Virginia Medical Center, Woodbridge, VA; and the Fairfax Surgical Center, Fairfax, VA.
Dr. Ranieri is a member of the American Podiatric Medical Association and the Virginia Podiatric Medical Association . He is also a Fellow, American College of Foot and Ankle Surgeons .
Dr. Ranieri is married and has three children.
---
Clinical and Office Staff
Office Manager: Sue Gottman

Sue is an Office Manager and has been at Lake Ridge Podiatry for four years. She assists with patient care and office managment such as insurance billing and accounts receivable. When not at work she enjoys reading, travel and spending time with her family. Sue is married and has one child.
Office Manager: Marianne Wendel

Marianne is an Office Manager who has worked with Dr. Ranieri at the Alexandria and Woodbridge offices for 14 years. She has a Degree in Medical Assisting and works directly with patient care. When not at work she enjoys gardening, exercise and traveling with her daughter. Marianne is married and has two children.
Office Manager/Accounts Receivable: Sandy Painter